Garage Door Experts In Golden Valley​, MN
Top Rated Garage Door Repair In Golden Valley, MN
Looking for local garage door services? We've got you covered. Call us to install, repair, or maintain your garage door. Any commercial building needs a secure and functioning garage door.
Custom Designs

On-time Delivery
Licensed Local Builders

Local Council Approvals
Family Operated

Free Quotations
Professional Garage Door Services
In terms of garage door brands and types, we have handled almost all of them. Your garage door can be any size or type you need. Our company has been around for 20 years. We pride ourselves on providing the best service possible. We use modern technology to repair garage doors and maintain them. Various commercial properties have utilized our services for garage door repairs and maintenance. Hotels, factories, warehouses, offices, and schools fall under this category. Keep your car and other vehicles safe by maintaining a properly functioning garage door. Get in touch with us today to schedule an appointment.  
Schedule Your Free Consultation Today
We are counted among the best who not only sell the best quality garage doors but also install them. Our services and products come with a warranty. We are a licensed and insured company. No matter what kind of commercial garage door service you need, we can help.
Commercial Garage Door Repair
 Garage door openers, rollers, springs, or any other component can make it difficult to open and close the door. Garage doors that don't work can frustrate you and your customers. Our professionals will be able to solve any problems you may be experiencing with your garage door. The door will be inspected by one of our experts to find out what's wrong. A quote on how much it will cost to fix your garage door will also be provided to you. We replace or repair all damaged parts as soon as possible.  
Commercial Garage Door Opener Repair
A chain or belt was also present in addition to the motor. Depending on the type and size of your garage door, you might need different garage door openers. They can also be powered by electricity. You may be unable to open or close your garage door if your garage door opener stops working. People can have difficulty parking their cars if their commercial garage door opener malfunctions. Therefore, we offer commercial garage door repair services.  
Commercial Garage Door Spring Repair
  Garage door springs are required for commercial garage doors. The garage door opens and closes smoothly with them. A garage door opener is not powerful enough to raise a commercial door without a spring, and it will crash down with a loud bang without one. Over time, the parts will wear out. If the springs are broken or worn out, we can fix them. Due to their high tension, garage door springs can only be repaired or replaced by professionals. Let us handle this task for you.  
Commercial Garage Door Installation
Neto Garage Door installs garage doors in residential structures as well as in commercial structures. All of our work is performed to the highest standards of quality while keeping an eye on your budget. Our goal is to provide you with the best garage door possible for your garage. Various types of doors are available, including high-speed, overhead, rolled-up, and fire-rated doors. Our team is ready to assist you whenever you are in need of a garage door installation. We provide high quality, long-lasting garage doors that do not require frequent maintenance. It isn't a simple task to install a garage door. Choose an installer who is experienced with commercial garage doors. We are the company you should choose.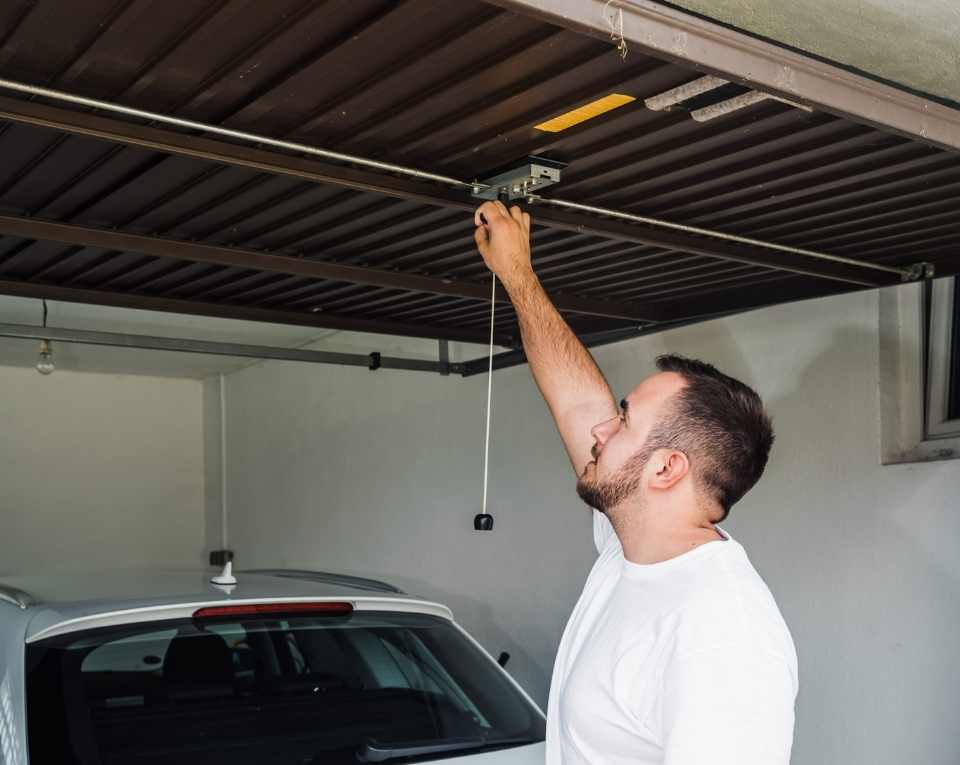 Why Choose Us?
Your garage door will be repaired in an emergency by our team. When needed, our quick-response team will be sent to your property, so you won't have to worry about your property.
Our company has years of experience in the field and is reliable and trustworthy.
We are committed to meeting 100% of our clients' needs. Whenever our customers need garage door services, they come to us because of the kind of service we provide.
Our team of professionals will assist you. We ensure every member of our staff is skilled and certified.
All our garage door products are manufactured locally in the United States.
Our garage doors are durable so you can be assured of their durability when you hire us.
About Golden Valley, MN
Golden Valley is a western and first-ring suburb of Minneapolis in Hennepin County, Minnesota, United States. The city is mostly residential and is bordered by U.S. Highway 12 (Interstate 394). Over 15% of the city is parks or nature reserves. The Floyd B. Olson Memorial Highway also runs through the heart of the city providing a direct route to the Minneapolis industrial district. Golden Valley is the main corporate headquarters of General Mills, a major flour milling and food products company originally located in Minneapolis. It is also the site of the U.S. headquarters of Pentair and local NBC affiliate KARE. The city was also home to the former Minneapolis-Honeywell headquarters, which is now the Resideo Technologies corporate offices.
3025 Ottawa Ave S, St Louis Park, MN 55416