Garage Door Experts In St. Louis Park​, MN
Top Rated Garage Door Repair In St. Louis Park, MN
Are you looking for garage door services near you? Look no further. Our professional team installs, repairs, and maintains your garage doors. Having a functional and secure garage door is an important part of any commercial building.
Custom Designs

On-time Delivery
Licensed Local Builders

Local Council Approvals
Family Operated

Free Quotations
Professional Garage Door Services
We have experience in dealing with almost all types and brands of garage doors. We can handle any size or type of garage door on your property. We are a 20-year-old company. Every service we provide is of the highest quality. For garage door repairs and maintenance, we use modern technology. We have repaired and maintained garage doors for a variety of commercial properties. Among them are hotels, warehouses, factories, offices, and schools. Maintaining a properly functioning garage door is important if you want to keep your car and other vehicles safe. To schedule commercial garage door service, contact us today.  
Schedule Your Free Consultation Today
We are counted among the best who not only sell the best quality garage doors but also install them. Our services and products come with a warranty. We are a licensed and insured company. No matter what kind of commercial garage door service you need, we can help.
Commercial Garage Door Repair
 Having an issue with your garage door opener, spring, rollers, or any other part can make it difficult to open and close the door. If your garage door isn't working, it can be quite frustrating for both you and your customers. We can help if your garage door is making too much noise or exhibiting any other problem. One of our experts will inspect the door to determine the cause of the problem. We will also provide you with an estimate of the cost of repairing our garage door and let you know what we will do. All parts that need to be replaced or repaired are done as soon as possible.  
Commercial Garage Door Opener Repair
In addition to the motor, there was a chain or belt. Different garage door openers might be suitable for different garage doors depending on their size and type. Garage door openers are serviced mechanically and electrically. It's possible that your garage door opener will stop working, and in such a case, you won't be able to safely open or close the garage door. A malfunctioning commercial garage door opener can make it difficult for people to park their cars. This is why we offer repair services for commercial garage doors.  
Commercial Garage Door Spring Repair
  Commercial garage doors require garage door springs. They allow the garage door to be opened and closed smoothly. It takes a lot of effort for a garage door opener to open a commercial door, and without a spring it will crash down with a bang. Also, the parts are prone to wear over time. Our company will fix old or broken garage door springs. Professionals can only repair or replace garage door springs since they are stretched at high tension. You can count on us for this job.  
Commercial Garage Door Installation
In addition to installing garage doors in commercial structures, Neto Garage Door also installs garage doors in residential structures. While keeping an eye on your budget, we complete all jobs to a high standard of quality. Choosing the best garage door for your garage is our priority. A variety of high-speed, overhead, rolled-up and fire-rated doors are available. Whenever you would like your garage door installed, our team will be there to help. Our garage doors require less maintenance and remain strong for many years. Installing garage doors is not an easy job. Make sure you hire an installer with experience in commercial garage doors. Our company is the best option for you.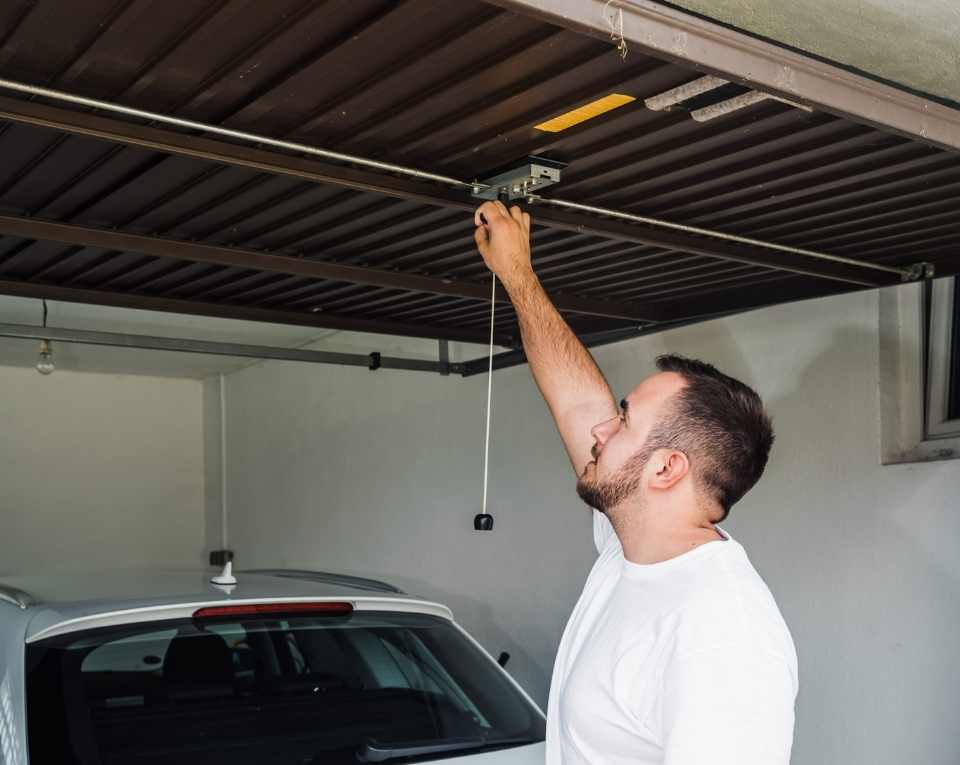 Why Choose Us?
 In an emergency, our team will repair your garage door.

 When needed, our quick-response team will be sent to your property, so you won't have to worry about your property.
We have been operating in the field for many years and are a trusted and reliable company.
Our aim is to provide 100% customer satisfaction. Those who require garage door services come to us because they appreciate the kind of service we provide.
Our services are of the highest quality. We only hire the most highly skilled technicians.
Our garage doors are manufactured locally in the United States.
When you hire us to install your garage door, you can be sure it will be durable.  
About St. Louis Park, MN
St. Louis Park is a city in Hennepin County, Minnesota, United States. The population was 45,250 at the 2010 census. It is a first-ring suburb immediately west of Minneapolis. Other adjacent cities include Edina, Golden Valley, Minnetonka, Plymouth, and Hopkins. St. Louis Park is the birthplace or childhood home of movie directors Joel and Ethan Coen, musician Peter Himmelman, New York Times columnist Thomas Friedman, former Senator Al Franken, songwriter Dan Israel, guitarist Sharon Isbin, writer Pete Hautman, football coach Marc Trestman, and film director Joe Nussbaum. Baseball announcer Halsey Hall also lived there.
3025 Ottawa Ave S, St Louis Park, MN 55416