Garage Door Experts In Hopkins​, MN
Top Rated Garage Door Repair In Hopkins, MN
What is the best garage door service in your area? We can help. Let's schedule a free estimate to determine the best garage door service in your area. Garage doors are a crucial component of the security of commercial buildings.
Custom Designs

On-time Delivery
Licensed Local Builders

Local Council Approvals
Family Operated

Free Quotations
Professional Garage Door Services
 Over the years, we have dealt with virtually every type and brand of garage door. No matter the size of your garage door or the technology behind it, we can install it for you. Many different kinds of garage doors have been installed by our team. Every time we provide services to you, you can count on us to do an excellent job. With the help of modern technology, we provide garage door repair and maintenance services. Over the years, we have worked on many commercial properties. We have worked for hotels, warehouses, industries, and schools, among others. Keeping cars and other vehicles safe requires a properly functioning garage door. Learn more about the services we offer in our commercial garage door offerings.  
Schedule Your Free Consultation Today
We are counted among the best who not only sell the best quality garage doors but also install them. Our services and products come with a warranty. We are a licensed and insured company. No matter what kind of commercial garage door service you need, we can help.
Commercial Garage Door Repair
 The opener, the rollers, the springs, or any other component can make opening and closing the garage door difficult. In the event such a failure occurs, you may be left frustrated. Our professionals can resolve any garage door problems you may encounter. After inspecting the garage door our experts can determine the problem. You will also receive an estimate for the price of your garage door repair from our technicians. Whenever possible, we replace the parts that need to be replaced.  
Commercial Garage Door Opener Repair
There were also chains or belts in addition to the motor. Depending on the size and type of the garage door, different types of garage door openers are needed. There are also electric garage door openers. The garage door opener may not function properly, so you can't open or close it. People may find it difficult to park their cars when a commercial garage door opener malfunctions. We offer commercial garage door repair services.  
Commercial Garage Door Spring Repair
Commercial garage doors require garage door springs. Spring-operated doors provide smooth opening and closing. With no spring, garage door openers cannot lift garage doors, and the door will crash to the ground with a loud bang.Over time, the parts will wear out and eventually fall apart. Broken or worn-out springs can be repaired. Professionals should only repair or replace garage door springs due to their high tension. Contact us for assistance.
Commercial Garage Door Installation
Residential garage doors and commercial garage doors are installed by Neto Garage Door. We aim to provide the best service at the lowest price. We strive to provide you with the best garage door for your garage. High-speed, overhead, rolled-up, and fire-rated doors are some of the various types of doors. You can count on our team for garage door installation services. Our garage doors don't require frequent maintenance. Our garage doors are durable and long-lasting. It's not easy to install a garage door. If you want a professional to install your garage door, make sure you hire an experienced professional. Contact us today.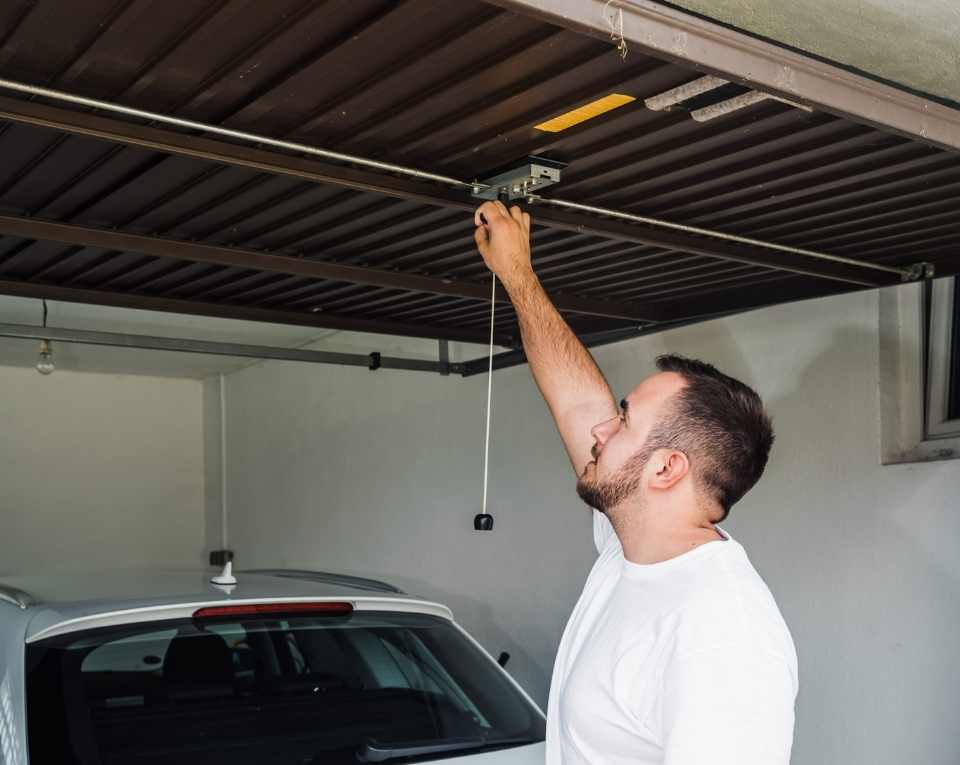 Why Choose Us?
Your garage door will be repaired in an emergency by our team. We will dispatch a quick-response team to your property in the event of an emergency, so you won't have to worry about it.
Having many years of experience in this field, we are a reliable and trustworthy company.
We always meet the needs of our clients. When our customers need garage door service, they turn to us.
Our team of professionals will assist you. We have highly qualified and certified professionals on our team.
Every garage door product we make is made in the United States.
We offer garage doors that are durable when you hire us.
About Hopkins, MN
Hopkins is a small suburban city in Hennepin County, Minnesota, United States, located west of Minneapolis. Hopkins was the headquarters of Minneapolis-Moline, which was a large manufacturer of tractors and agricultural equipment in the United States until the 1960s. The southern end of town sits along the main line of the Twin Cities and Western Railroad. The city is four square miles in size and is surrounded by the larger, west suburban communities of Minnetonka, Saint Louis Park, and Edina. The population was 19,079 at the 2020 census. U.S. Highway 169 and Minnesota State Highway 7 are two of the main routes in the area.
3025 Ottawa Ave S, St Louis Park, MN 55416